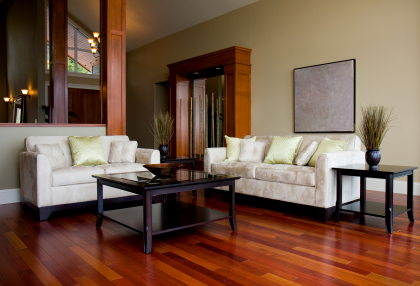 Staging Sells Homes!
Turn on any popular home network on cable TV and you'll find a program on staging.
Assuming the house in clean, has curb appeal and is priced right, staging a home not draws in a crowd to see your home it also increases your profit margin. According to the National Association of Realtors 2017 indicated that staging a home increased the dollar value offered between one and five percent compared to other similar homes on the market that are not staged and in some markets, above the asking.
Staging, different from decorating helps the buyer to envision themselves in the home. Decorating appeals to a particular style; whereas staging, appeals to a broad general style and is neutral. Think pinetrest.
The soft and decorative side of staging is backed by hard facts:
Staging in most important in the rooms where most people would entertain or spend the most time. Notice the priorities for staging are the living room, kitchen , master and dining rooms.
Home staging goes hand in- hand with home improvements. Home staging alone won't help the bottomline. These top home improvements support the icing on the cake to show the help them buyer see and say "home sweet home", let's put in an offer.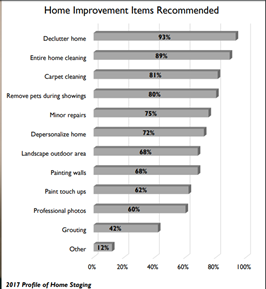 Impact on buyers through intentional and strategic staging means quick envisioning and translates to a quicker sale.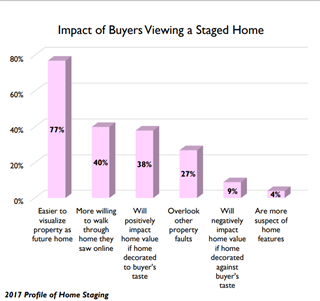 Bottom line: staging is more than an exercise in tasteful interior design. It is a business decision that can have a huge impact on your financial return and timeline.

If you want to get the added value of selling your home and getting it staged for a quick and great sale. Call me at 678-744-9985.